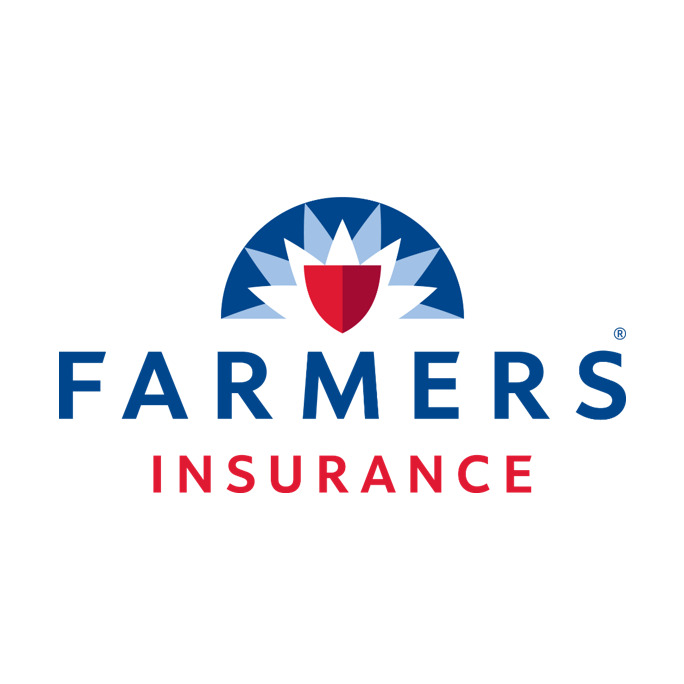 Farmers Insurance - Patrick Wertzberger
Insurance Overland Park
Visit my website & get a quote today!
Address

10560 Barkley St

Map

Ste 330

Place

Route

Overland Park, KS

66212
Landline

(913) 383-3276

Fax

(913) 800-5630

E-Mail

Twitter

Facebook

Website

Description
As your personal Farmers Insurance agent located in Overland Park, KS, I believe in keeping you informed of ways to protect what's important to you. Whether you're looking for auto insurance, homeowners insurance, life insurance, or specialty coverage, Farmers Insurance will help you select the right products to fit your insurance needs. Auto Insurance at Farmers Insurance offers a variety of auto insurance products to fit your needs. In case you're involved in an accident, Farmers auto, motorcycle & car insurance can help provide financial protection for you and your family. Whether you need homeowners insurance or renters insurance, Farmers offers home insurance coverage for protecting you and your belongings. Farmers Insurance also offers life insurance, business insurance, and motorcycle insurance to help protect your hard earned assets. Visit our website for a competitive quote to help save money & better protect your family today!
Farmers Insurance - Patrick Wertzberger can be found at 10560 Barkley St . The following is offered: Insurance - In Overland Park there are 198 other Insurance. An overview can be found here.
Keywords Overland Park, Home Insurance, Auto Insurance, Insurance Agent, Kansas City, Shawnee, Lenexa, Olathe.
Opening hours
Open Saturdays by Appointment
Bios
Zach Wood

Agency Producer

To much of an extent, Zach is the backbone of the Agency. Zach handles all policy servicing questions or concerns; whether it would be adding a car or a new driver to making changes to a billing account. Zach also assists clients through the process of filing a claim, making sure clients are always fully satisfied. Zach is fully licensed and is always happy to help with any policy or billing questions. In short, if you need anything, Zach is likely the person who can help. If not, he will make sure you speak to whoever would be needed.

Trina Humphrey

Client Sales Manager

Trina's role with the Agency is as a Contact Manager. Trina is usually the first person many new clients speak with and also handles all of the Agency's follow up with prospective customers. Trina assists in gathering all necessary information for proposal purposes and directing prospective customers to the right person to speak with. After business is earned, Trina also assists in making sure all documentation is gathered and respective parties are notified.

Jennifer Wertzberger

Jennifer manages the majority of the Marketing of the Agency and is often referred to as the "face" of the Agency. Jennifer also manages Social Media and Agency involvement at local community events and expos. She is passionate about growing our business and goes above and beyond for the company.

Patrick Wertzberger

Agency Owner

Patrick is the Owner/Operator of the Agency and has overseen all growth of the business since its inception in 2009. Patrick's has many roles with the Agency, consisting of supervising the process of when the Agency would earn a new client's business to making sure all applicable discounts are capitalized on and correct coverage is carried. Patrick also meets with existing clients annually to make sure coverage is continually updated as needs change. Finally, Patrick manages the new business opportunities for Life Insurance, Financial Services, and Business Insurance.

Mandy Schibi

Client Services Representative

Dylan Schwarz

Agency Producer

Dylan is fully licensed to be a great resource for any home, auto, renters, business, or life insurance need. Dylan assists in managing the new business production of the Agency
Products And Services
Home Insurance

We happily provide coverage for home owners in Kansas and Missouri. We primarily service the Kansas City area and surrounding locations. We have products to fit all different times of needs: Applicants with Credit or Loss Problems Having a loss on your record doesn't mean it's impossible to get insurance. Farmers insurance also offers coverage to applicants with credit or loss issues, including applicants who have been declined, cancelled or non-renewed by another insurance company. Identity Shield The average victim takes 175 hours to restore their lives after identity theft. In addition to insurance coverage, Farmers Identity Shield offers proactive monitoring tools, identity resolution services, travel assistance and document replacement, as well as preemptive education resources. Landlord We'll insure your tenant-occupied dwelling, other structures, and furnishings. Additionally, we offer a landlord package that includes coverage for personal property, loss of rents, and landlord liability. Mobile and Manufactured Homes We insure a variety of home types. From mobile to manufactured, to multi-sectional to modular, and more, we can make sure that your home is protected. Motor Homes Shield yourself from a number of troubles, such as being stranded without the shelter of an intact mobile residence. Save thousands of dollars with our Total Loss Replacement coverage option that lets you claim money for replacement parts at the original worth you paid, not the depreciated value after age and usage. Personal Liability Coverage Are you protected if someone is injured on your property, for example, by a dog bite that could necessitate reconstructive surgery? Personal Liability provides protection in such an instance. It also extends financial protection to you should you cause an accident to or on someone else's property. Personal Property Coverage Are your wedding bands or other valuables covered? What about your home entertainment system? Personal Property Coverage can make sure that these items and your personal belongings are protected. Personal Umbrella Liability Coverage A Personal Umbrella Policy serves to shelter you from exceeding the limits in your coverage. Renters This insurance combines coverage for your personal property with personal liability insurance, in the event that someone is injured on your property or you damage your neighbor's property. Give yourself the peace of mind that your expensive electronics are safe at home. Residential In the event that the unexpected occurs, you'll still have a home, and your personal belongings will also be covered. Specialty Homeowners Maybe the home you're looking to insure is only seasonal or secondary for you. Or it might be more difficult to insure because of a variety of reasons, such as cosmetics, age, low value, or issues with applicant background, including credit issues and previous insurance declines. In all these instances, Farmers can still protect your home. Travel Trailers We offer a number of ways to customize your travel trailer insurance options, including comprehensive coverage, emergency express, stationery travel trailer, towing and roadside, emergency expenses, campsite/vacation liability, total loss replacement, and more.

Auto Insurance

We do our best to educate our clients in all aspects of auto insurance and, specifically, how we are going to use Farmers Insurance's products to tailor fit their needs. Items of usual conversation are: Auto Rental Service Farmers® offers a network of pre-screened, nationally-known, rental car companies that will provide free pickup and delivery, direct billing to Farmers and an automatic deposit waiver (not available in all areas) while your vehicle is being repaired. Even in an accident at which you are at fault, Auto Rental Service provides service. Bodily Injury Coverage This insurance coverage has policy options that cover medical, legal, and property repair expenses for the injured party, whether it be you, your passengers, or the person you're at fault for injuring. Business Auto What would happen if your business vehicle was stolen? What if an employee is injured while driving the company car? Business auto coverage usually includes both comprehensive and liability coverage to protect your vehicle against damages and to protect your business against liability losses. Collision Coverage Whether it's icy roadways, a blind spot, or an uncontrolled intersection, Collision Coverage pays any amount more than your deductible to restore the damage done to your vehicle to factory new condition in the event of an accident. Comprehensive Coverage While Collision Coverage is for accidents on the road, Comprehensive Auto insurance is for everything else that could damage your vehicle: fire, theft, floods, collision with an animal or bird, storms, riots, and earthquakes. Fault or No-Fault Coverage Who pays for the damage done to your vehicle? It actually depends. If you live in a no-fault state, your insurance will cover you. If you live in a fault state, the accident-causing party's insurance will cover you. To learn more about your state's requirements and how they affect you, please contact me at any time. Glass Repair and Replacement Enjoy convenient mobile response at your home, school, or wherever you are with 24/7 scheduling and a national lifetime warranty for as long as you own or lease a vehicle. Liability Coverage You never know when someone might get hurt in an accident. You could stand to lose a lot if you are at fault. Liability Coverage provides protection against financial loss. Medical Payments Coverage Under this insurance, medical bills and funeral expenses are covered should you or a passenger be injured or killed in a vehicle accident. This coverage extends to you or a family member when riding as a passenger in someone else's vehicle, or when struck by a vehicle when on foot. Motor Homes It's time to get out on the open road. Now more than ever, you may be likely to choose a home on four wheels rather than on a permanent foundation. It's important to make sure that you and your home have the right protection no matter where you are. Optional/Add-on Equipment Coverage Insurance for the enhancements you make to your vehicle, such as a TV screen, a DVD player, or a custom sound system. Personal Injury Protection (PIP) Coverage PIP covers a broader range of medical costs than standard Medical Payments coverage. It covers lost wages and the replacement of the services of someone injured in an automobile accident. Property Damage Coverage Covers your liability for damaging another person's personal property, such as a fence or home. Safety Apparel Coverage From your helmet and jacket to boots and gloves, this coverage can replace expensive riding apparel should they get damaged in an accident. Towing Services 24/7 tow, lock out, jump start, flat tire changes, fuel delivery, and roadside winching for snow, mud, and ice. Just sign and drive, with no out-of-pocket payments. Uninsured/Underinsured Motorist Coverage On average 25% of drivers have no insurance and another 30% do not have enough insurance. Uninsured/Underinsured Motorist coverage provides liability coverage if an uninsured/underinsured motorist is at fault.

Life Insurance

What kind of Life insurance¹ fits my needs? In a nutshell, Life insurance comes in two forms: Term insurance and Permanent insurance. Term vs. Permanent Insurance Term insurance provides coverage for a set period of time and is usually less expensive. It provides the greatest amount of coverage for the lowest initial cost. You may find that a Term policy is a good choice if you have temporary needs or if your funds are limited. Permanent insurance, which includes Whole Life and Universal Life, may be the right fit for you if you want to cover a long-term need such as income for a spouse, legacy planning for children or end of life expenses. Permanent insurance may initially cost more, but may accumulate cash value. It's difficult to say exactly which kind of Life insurance is better, because the type of coverage that's right for you all depends on your individual circumstances and financial goals. A combination of Term and Permanent insurance may be the right solution. Term Life insurance Affordable coverage. Temporary coverage for your personal or business needs. Coverage may be renewable4 or you may also convert to permanent coverage (subject to contractual requirement). Whole Life insurance Whole Life may be good for young adults just beginning an insurance program, or for families needing protection yet also wanting to accumulate funds for the future. The cash value of a whole life policy is guaranteed. Universal Life insurance Flexible coverage Options for timing and method of premium payment Tailor coverage to your personal needs 4 Premiums for Term policies are generally subject to change after the initial term period.

Business Insurance

Property Whatever each new day brings, Farmers Business Property insurance is still your best defense against unexpected occurrences, such as fire, hail, windstorms, and other natural disasters. Key coverage examples include: Building coverage, Business Personal Property insurance, and Business income. Liability Your unique business faces a wide range of unpredictability, and Farmers Business Liability insurance can help businesses mitigate potentially devastating lawsuits. Business Liability insurance helps your business stand strong through challenging situations by covering the associated cost of legal defense and legal damages you are obligated to pay, up to the policy limits selected. Connect with a Farmers insurance agent who's an expert in working with business owners, and select from a wide range of options that fit your individual business insurance needs. Crime You may think that robbery or embezzlement are the most common crimes that could come your way, but unfortunately there are many more. Farmers Business Crime insurance can help bridge those potential gaps, providing coverage for, employee dishonesty, money and securities – inside/outside, money orders and counterfeit paper currency, and forgery and alteration. Workers' Compensation You pride yourself on operating a safe, secure work environment where your employees can perform to the best of their ability while helping your business grow. Even in the most ideal circumstances, the reality is that accidents and illness still happen. A slip and fall at a restaurant resulting in broken bones, an equipment malfunction at a construction site causing eye injury—it could be any number of things. Upon the unexpected, it's essential that your employees' medical needs are quickly addressed so they can return to work as fast as possible. Business Auto When the rubber meets the road, it's serious business. Vehicles put your employees in front of existing and prospective customers and get your products to where they need to go. But unlike the oversight and insight you have on your business operations, road conditions, weather and other drivers are out of your control. Any bodily injury – including injury sustained by other drivers, passengers and pedestrians - for which you are responsible, or damage caused to other vehicles or property, could put your business in financial jeopardy. Business Life Insurance People may be the most important asset your business has. Farmers Life insurance for Business Owners offers many options to help you recruit, retain, reward and assist employee retirement as well as prepare for business succession should the unexpected occur. These options include: Executive Bonus Plan, Group Life insurance, Key Person insurance, Funded Buy-Sell Agreement, and Debt Liquidation.
Images





More Insurance in your neighborhood
10540 Barkley St #210
66212-1811
Overland Park
10500 Barkley St #224
66212-1811
Shawnee Mission
Insurance Shawnee Mission


10551 Barkley St
66212
Overland Park


Life MIB
10551 Barkley
66212
Overland Park
Categories
Insurance
(913)383-3276 (913)-383-3276 +19133833276